Loading ...
ينطوي التداول في الأسواق المالية على مخاطر كبيرة من الخسارة قد تتجاوز الودائع وقد لا تكون مناسبةً لجميع المستثمرين.
ينطوي التداول في الأسواق المالية على مخاطر كبيرة من الخسارة قد تتجاوز الودائع وقد لا تكون مناسبةً لجميع المستثمرين.
Friday, January 20, 2023
Arabian Gulf Business Insight - Rising global interest sets Dubai IPOs on course for strong 2023
تم إعداد هذا المنشور من قبل سنشري للاستشارات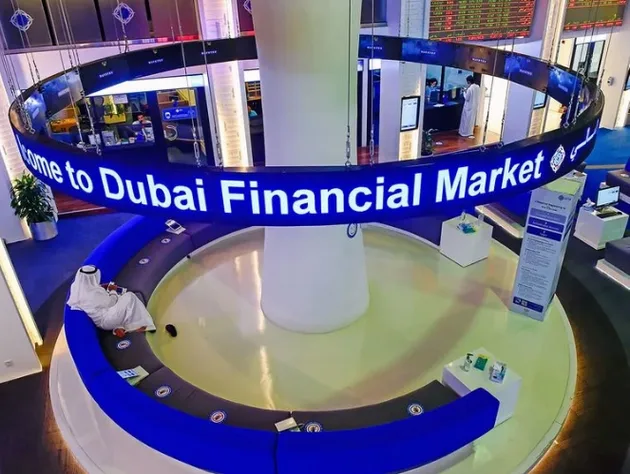 Vijay Valecha
, Special to Arabian Gulf Business Insight January 20, 2023
Global stock markets may have suffered heavy losses but bourses in the Middle East and North Africa are thriving, recording 42 listings in 2022 and with a healthy pipeline of activity planned for the year ahead.
According to Bloomberg data, Mena initial public offerings (IPOs) raised over $18 billion in 2022. This represents 47 percent of the $38.2 billion raised in the wider Europe Middle East Africa (EMEA) market.
The GCC has emerged as a notable bright spot with the UAE and Saudi Arabia ranking as the most active IPO markets in the EMEA region in 2022, both in terms of the value and the number of deals.
Earlier this week the Dubai Financial Market (DFM) concluded a roadshow in the US as it looks to attract increased international investment. This included 82 meetings with senior representatives of 35 global institutions managing more than $1 trillion of assets.
Commenting on the success of the roadshow Hamed Ali, CEO of DFM and Nasdaq Dubai, said: "DFM is more globalised than ever, with international investors actively participating in our capital market, maintaining nearly 49 percent trading activity during 2022 and 19 percent ownership.
"The Dubai market is showing increasing demand for subscriptions, with recent success stories across our new listings including Dewa, Tecom, Salik, Empower and Taaleem. The appetite of international investors continues to increase."
Independent industry experts also remain bullish on the outlook for DFM, predicting an increase in international trading activity and ownership this year.
"I think it will increase in 2023 on the back of an increased allocation of the UAE in the international market indices," Faisal Hasan, chief investment officer and head of asset management at Al Mal Capital in Dubai, said.
"It will continue to see increased activity in the primary markets which will complement secondary market trading as well."
Hasan said that the UAE government's privatisation initiative, corporate entities using the increased liquidity in the market, and the strong performance of the secondary market in comparison to other international markets are the primary factors driving growth.
"Removal of Russia from the emerging market indices helped in greater allocation, which attracted both active and passive investors," he added.
The DFM's growing attractiveness to international investors has also been boosted by its value proposition and the emirate's strong macro-performance driven by high crude oil prices.
Dubai ranked 1st regionally and 17th globally among 190 countries in the Global Financial Centres Index published by Doing Business 2022.
With total international investor trading accounting for 49 percent of activity on the DFM last year this represents a year-on-year increase of 3 percent compared to 2021 and a notable climb from 16 percent in 2013.
However, while DFM's recent performance gives much cause for optimism the long-held desire to deepen the region's stock markets remains a challenge.
Bloomberg data shows that in Dubai, for example, the number of shares traded in 2022 was the lowest since 2011 and well below the average of 52 trillion shares traded in a year since 2003.
"New issuances will attract new investors who are expected to bring in some fresh money into the region," said Hasan.
"We would like to see more institutional participation along with retail participation that would increase the depth of the markets."
Hasan believes there is room for hikes in foreign ownership limits, as the majority of the market remains at 49 percent. In turn, he said, this should yield higher allocation in international indices such as MSCI and FTSE.
"I also think we are still behind the curve in terms of products available on the exchange," Hasan added.
"Product innovation will be key and the international investor will demand the same level of products, hedging, market making and risk management that they get on other international exchanges.
"We see many family offices and high net worth individuals have been moving to Dubai and if we want to attract their investment we need to provide the same level of products and services. I think we are moving in the right direction."
Source:
Arabian Gulf Business Insight