Loading ...
ينطوي التداول في الأسواق المالية على مخاطر كبيرة من الخسارة قد تتجاوز الودائع وقد لا تكون مناسبةً لجميع المستثمرين.
ينطوي التداول في الأسواق المالية على مخاطر كبيرة من الخسارة قد تتجاوز الودائع وقد لا تكون مناسبةً لجميع المستثمرين.
Monday, September 07, 2020
MENAFN - UAE- Worst behind us? New Covid restrictions won't bite much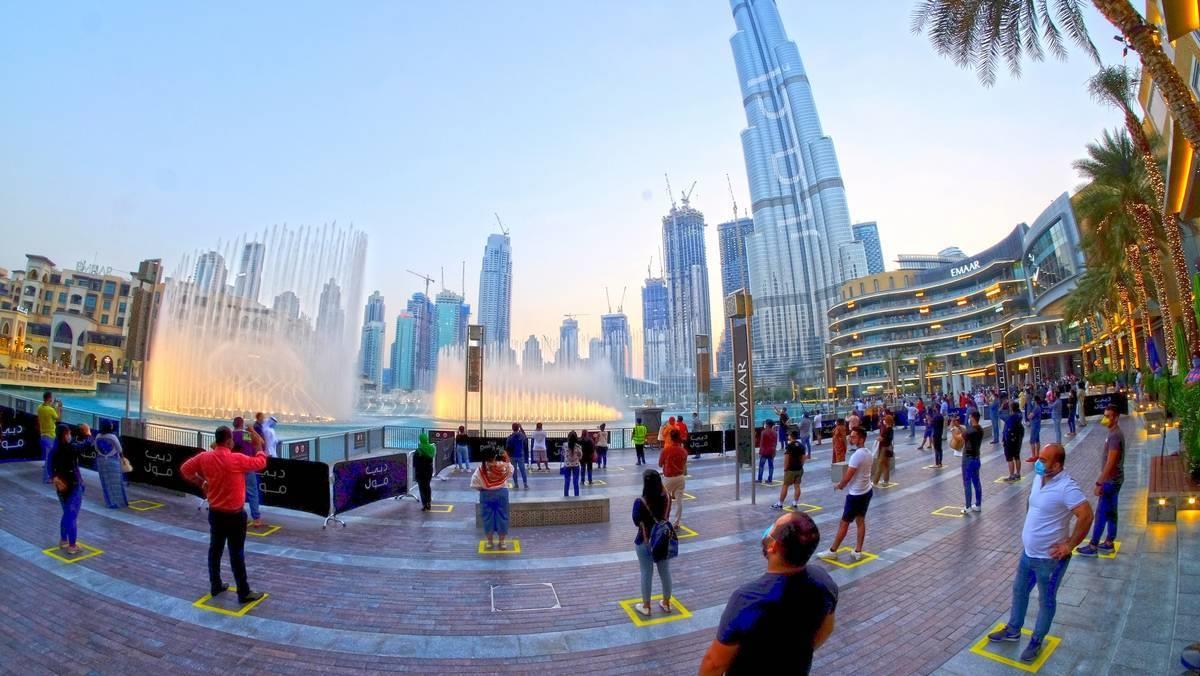 Vijay Valecha
, Special to MENAFN, Dated 7 Sep 2020
As the number of Covid-19 cases rise in the UAE, economic and financial experts have said a second wave of restrictions "might not have the same impact as the first one".
On Wednesday, the UAE witnessed the highest number of new Covid-19 positive cases, 735 in 99 days; on Thursday, the number of cases dropped to 614. The numbers have gradually risen over the past two to three weeks, according to daily updates from the National Emergency Crisis and Disaster Management Authority.
While medical professionals and local authorities have warned citizens and expatriates to maintain strict vigilance or face localised restrictions, financial experts have said "the worst is behind us".
height: 29px; list-style: outside none none; margin: 20px 0px; overflow: hidden; padding: 0px 0px 0px 30px; position: relative; text-decoration-line: underline;">
"Majority of companies have readjusted by cutting out the flab while weaker companies have shut their operations. Among SMEs, only the strongest remain and they are likely to survive. As far as we are concerned, the worst is behind us," he said.
However, Valecha does predict that since a large number of expats have already left the UAE amid the crisis, job creation is not expected to happen any time soon.
"Sectors such as tourism, food and beverage, real estate, oil and gas, and banks and financial sector companies will be slow to gain momentum and it will take a while for job opportunities to sprout," he said.
"A lot of SMEs have begun outsourcing. A simple example is call centres and telemarketing centres. Major banks have already outsourced these services. If more restrictions are imposed, the food and beverage industry and hospitality might see a slowdown due to the fear factor. It will be temporary given the experience of the past few months," added Valecha.
K.V. Shamshudheen, director of Barjeel Geojit Securities and the founder of the Pravasi Bandhu Welfare Trust, said that in case there is a second wave more than job cuts can be expected.
"Existing employees may also suffer salary cuts. Since businesses slow down, they cannot be expected to pay a large workforce."
He urged everyone to take Covid-19 precautionary measures set by the government very seriously. "All people have to do is wear masks, gloves if need be and avoid large gatherings.
We have been given the freedom to restart our livelihoods...it must not be taken for granted," he stated.
Many companies have allowed employees to work from home and the culture is here to stay, says Valecha. "Even if a vaccine is invented, firms will stick to the flexible work schedule as it saves costs," he said.
Jobseekers feel stiff competition
While the majority of expats who lost their jobs have left for their home countries, those who have stayed back fear that a new infection wave may result in more competition.
Sam Davies, a Canadian finance advisor who has been unemployed since April, said: "Currently, there are over 800 applicants for each job I am applying on portals like LinkedIn. Most of the times, I don't even get a call back for an interview." Davies decided to stay back in the UAE because his wife is still employed here.
The same can be said for Manoj Nagarjah, an Indian who is seeking for a job as a sales administrator.
"A lot of people are looking out for jobs in administration. I am learning new skills online to upskill myself. However, that too is an investment and I am not sure if companies willconsider free courses."
Source : MENAFN