Loading ...
Trading in financial markets involves significant risk of loss which can exceed deposits and may not be suitable for all investors.
Before trading, please ensure that you
fully understand the risks involved
Trading in financial markets involves significant risk of loss which can exceed deposits and may not be suitable for all investors. Before trading, please ensure that you
fully understand the risks involved

AR

Friday, August 03, 2018
Khaleej Times – Why Indians in the UAE and back home are buying less gold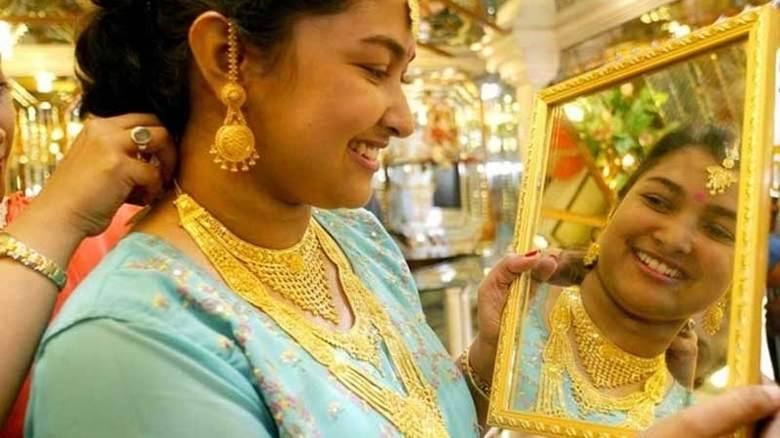 There has been a 12 percent fall in jewelry demand in the Middle East in Q2.
Be it here in the UAE or in India, gold lost shine for Indians during the second-quarter for a host of factors including the depreciating rupee, better returns on deposits due to rising interest rates, surge in Indian equities and the introduction of VAT in the UAE.
According to World Gold Council figures released on Thursday, UAE gold jewellery demand in the second quarter fell 24 percent to 8.8 tonnes from 11.7 tonnes for the same quarter last year. UAE demand, meanwhile, in the first half fell more than 25 percent to 18.9 tonnes from 25.3 tonnes for the same period last year. Similarly, gold demand fell 8 percent in India during the April-June quarter.
India's central bank has hiked interest rates twice in the last couple of months, which means better profit rates for bank deposits in India. Similarly, the S&P Bombay Stock Exchange hit a record high in the last week of July at 37,336 points, offering attractive returns to investors. The rupee has also been consistently depreciating, which makes buying gold jewellery costlier for Indians. These were some of the factors that depressed gold jewellery for NRIs in the UAE and Indians back home.
The WGC on Thursday blamed the imposition of VAT for the decline in UAE and Saudi gold jewellery sales.
Chirag Vora, managing director of Bafleh Jewellery, said there has definitely been a slight impact of VAT on the sales of jewellery.
"Indians buy gold as an investment because it is one of the most liquid assets one can hold. And 5 percent VAT reduces it attraction as an investment and hence there has been a drop in the jewellery sales. Having said that, jewellery purchases are auspicious in every Indian household and we foresee the Indian population purchasing soon during the upcoming festive months," he said.
He revealed that overall second-quarter jewellery sales are better than industry's expectations with the prices of gold slightly correcting and the Asian expatriate population travelling back home.
"Historically, jewellery sales are always higher from September to March due to festivals such as Diwali, Christmas and the Dubai Shopping Festival, plus the good weather that brings a lot of tourists into the country. Looking into the same, we anticipate a not-so-different trend in the coming year," Vora added.
However, some of the major Dubai-based gold jewellery retailers claimed that they posted a stable growth in the second quarter of 2018.
Joy Alukkas, chairman and managing director of Joyalukkas Group, said sales dropped in the first quarter of 2018 due to VAT, but sales stabilized in the second.
"With respect to the second quarter, we have not seen any drop in sales. In fact, our sales are consistent and in line with last year, hence, we cannot state that there has been a drop in sales during the second quarter," Alukkas said, adding that "the trends we are seeing is consistent with usual purchase cycle of jewellery buyers which is during key Indian festivals, when people go back home for the big break during the summer, special occasions like Valentine's Day, etc."
Shamlal Ahamed, managing director for international operations at Malabar Gold and Diamonds, echoed Alukkas' views.
Ahamed said his company witnessed reasonable sales during the second quarter because there were many favourable factors like the Akshaya Tritiya season, homecoming period, Eid Al Fitr and tourist inflows during the summer holidays in India, among others.
H2 sales to shine
Ahamed said recent gold rate price drops resulted in residents taking advantage of the opportunity and buying gold jewellery.
"The UAE Cabinet has recently announced that the tourists visiting the UAE will be able to claim a refund of VAT and once it is implemented it will have a positive impact on the jewellery sales in UAE. Overall, we expect the business to pick up by October with the onset of Diwali festive season," he added.
Regional, global demand
In the Middle East, jewellery demand in the second quarter fell from 47.9 tonnes to 42 tonnes, a drop of 12 percent year-on-year, while global demand for gold fell 6 percent in the first half of this year due mainly to a sharp decline in purchases by exchange-traded funds.
Total global demand for gold was 1,959.9 tonnes during the first half, down from 2,086.5 tonnes in the same period last year and the lowest first-half total since 2009.
For the second quarter, demand was down 4 percent year on year at 964.3 tonnes.
Source: Khaleej Times.