Loading ...
Trading in financial markets involves significant risk of loss which can exceed deposits and may not be suitable for all investors.
Before trading, please ensure that you
fully understand the risks involved
Trading in financial markets involves significant risk of loss which can exceed deposits and may not be suitable for all investors. Before trading, please ensure that you
fully understand the risks involved

AR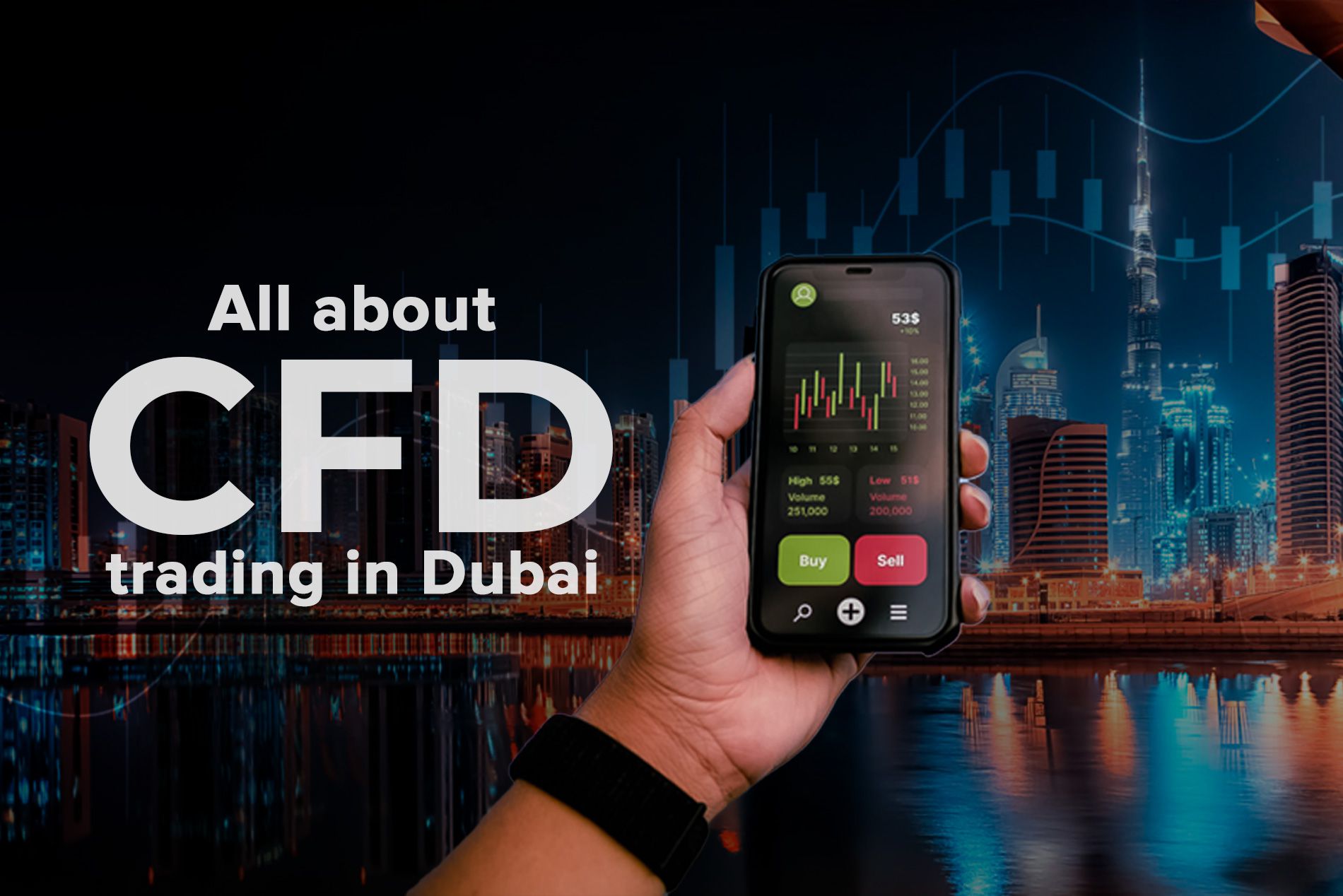 What is CFD trading?
Contracts for difference (CFDs) trading, as the name suggests, allows a trader to trade the difference in the price of any security. This enables the trader to gain exposure across both rising and falling markets.
With CFDs, traders can either go long or go short on asset classes including global stocks or ETFs, indices, forex or currency pairs, commodities, cryptocurrencies and more.
What are the benefits of trading CFDs in Dubai?
CFD trading in Dubai is gaining popularity as investors are looking forward to exploring the ongoing market volatility.
The broader financial market is thriving in Dubai as the city is home to a budding hub of HNI and U-HNI base. The absence of tax on individuals on earnings from online trading remains a key catalyst.
These factors help traders to harness the volatility in the global market instruments.
How does CFD trading work?
CFDs offer a less capital-intensive way to trade, the reason being that CFDs are a derivative product, which enable you to speculate on the underlying security price movements without taking ownership.
CFDs enable a trader to gain exposure across financial markets such as shares, forex, indices, commodities, and cryptocurrencies.
A trader can go long on a security if the perception is that its price will rise in value or go short if otherwise.
This is one of the key benefits of CFD trading that it gives the trader the luxury to speculate on price movements in either direction.
The profits or losses depends on the extent to which the trader's forecast is correct. Also, leverage amplifies both the profits and losses.
Profits and losses are realised once the position is closed, for both long and short trades.
Leverage in CFD trading - How does leverage works in CFDs?
Leverage is the multiple of exposure a trader has while placing a CFD order. We can illustrate this with an example:
Let us suppose a trader has $100 to trade but desires to increase the potential return. Any broker offering a leverage of 100:1, could help the trader manage a position of up to $10,000 by placing a deposit of $100.
Thus, CFD trading with leverage amplifies the ability to trade without paying for the entire amount of the position upfront. Instead, a trader is only required to pay a deposit known as "margin."
However, one must note that even if leverage increases trading capacity, it also magnifies the risk.
So, it is always considered prudent to practice enough through a demo account before trading with real money. Moreover, a trader must stay vigilant and try to manage risk by using stop losses.
Leveraged trading is occasionally referred to as 'trading on margin.' The reason is that the amount required to open and maintain a position – the 'margin' – represents only a fraction of the order's total size.
What is Margin in CFD trading
Margin in CFD trading refers to the amount of money a trader requires to open a position.
However, it is important to remember that total profit or loss is based on the full size of the position, not the deposit amount, alone.
Hence, while trading CFDs, there are primarily two types of margins: deposit and maintenance.
A deposit margin is the amount required to open a position. Meanwhile, a maintenance margin is required when the order closes in losses that exceed the deposit margin.
In this scenario, a trader may get a margin call asking him to top up the funds in the account. In case sufficient funds are not added, the position may be closed, and any losses incurred are realised.
Why trade CFDs with Century Financial?
Century Financial is Dubai's oldest and trusted investment solutions provider, with more than 3 decades of market presence.
With Century Financial, the traders can avail consultant support, keep upskilling on new technical tools with webinars, and insights on financial instruments. This offers the trader with the liberty to analyse the status of the global markets and explore new strategies.
Also, for traders, security is of prime importance. Traders are seen to prefer associating with a company that is regulated by an authorized financial agency.
Century Financial has a dedicated office in the city and is regulated by SCA, making it one of the most credible financial service providers in Dubai.
Want to know more, call us now!
Disclaimer: Century Financial Consultancy LLC ("CFC") is Limited Liability Company incorporated under the Laws of UAE and is duly licensed and regulated by the Emirates Securities and Commodities Authority of UAE (SCA). This document is a marketing material and is for informational purposes only and must not be construed to be an advice to invest or otherwise in any investment or financial product. CFC does not guarantee as to adequacy, accuracy, completeness or reliability of any information or data contained herein and under no circumstances whatsoever none of such information or data be construed as an advice or trading strategy or recommendation to deal (Buy/Sell) in any investment or financial product. CFC is not responsible or liable for any result, gain or loss, based on this information, in whole or in part. Please carefully read full disclosure mentioned on the website.